Digital Studies / Le champ numérique (ISSN 1918-3666) is a refereed academic journal serving as a formal arena for scholarly activity and as an academic resource for researchers in the digital humanities. DS/CN is published by the Société canadienne des humanités numériques (CSDH/SCHN), a partner in the Alliance of Digital Humanities Organisations (ADHO).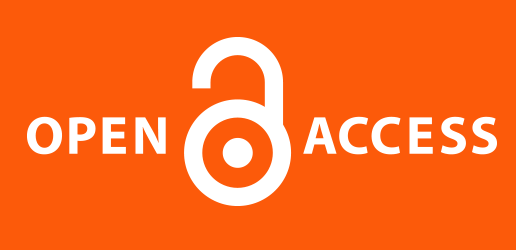 Digital Studies / Le champ numérique is a Gold Open Access refereed journal. Articles published with DS/CN are compliant with most national and institutional Open Access mandates including the Research Council UK (RCUK) Open Access Mandate (required by the HEFC for the post-2014 REF) and the Canadian Draft Tri-Agency Open Access Policy.
All articles published by DS/CN are published under a Creative Commons 3.0 CC-BY licence (required for compatibilty with the RCUK mandate, but not offered by many journals in the Humanities and Social Sciences). This means that authors and institutions may also freely republish their work in their own institutional repositories or personal webpages ("Green Open Access").
---
Issues
Digital studies/Le champ numérique publishes articles and issues on a rolling basis (i.e. as they are proofed). Here are quick links to the last three years' Table of Contents
---
---
Special Clusters
This issue was edited by Jon Saklofske, Susan Brown and Padmini Ray Murray.
Invited articles
Edited by Mark A. McCutcheon
A special series in two parts of refereed research articles in critical studies of copyright and intellectual property, focusing on the digital milieu.
Part 1 was published originally in Volume 4 (2014-2015) and is listed here for convenience. Part 2 was published in Volume 6 (2015-2016).
Part 1 (2014-2015)
Edited by Mark A. McCutcheon
Introduction
Refereed Articles
---
Part 2 (2015-2016)
Introduction
Refereed articles
Review
Subsidium
Edited by Brent Nelson and Richard Cunningham
With the explosion of the World Wide Web at the end of the twentieth century, textual studies witnessed a revolution in accessibility to texts. Now we simply take for granted that digital processes infuse every step of our study, editing, production, and dissemination of texts. In this collection of essays, we move beyond the simple but profound fact of this new accessibility to ask, what next? Where are textual studies moving in the twenty-first century?
Introduction. Brent Nelson and Richard Cunningham
Chapter 1. Feeding our reading machines: From the typographic page to the docuverse: Adriaan van der Weel
Chapter 2. At the crossroads: Historical materialism meets digital history: Sydney J. Shep
Chapter 3. ModLabs: Dean Irvine
Chapter 4. Will our children have the chance to do research on today's digital books?: Christoph Bläsi
Chapter 5. Digital editing as autopoietic process: Jon deTombe
Chapter 6. Beyond the great divide: New explorations in editing the complete works of dutch novelist Willem Frederik Hermans: Peter Kegel
Chapter 7. Social editions, social editing, social texts: Peter Robinson
Chapter 8. Appeal to the public: Lessons from the early history of the Oxford English Dictionary: Yin Liu
Chapter 9. Beyond accessibility: Using shared canvas in digital facsimile editions: James Smith and Raffaele Viglianti
Chapter 10. The textual habitat: The development of new knowledge environments: Brent Nelson and the INKE Research Group
Chapter 11. Designed for the digital reader: The textual traditions in, of, and behind New Radial, the Dynamic Table of Contexts and Bubblelines: Scott Schofield and the INKE Research Group
Chapter 12. Evaluating digital remediations of women's manuscripts: Laura Estill and Michelle Levy
Chapter 13. Scholarly editions in print and on the screen: A theoretical comparison: Daniel Sondheim, Geoffrey Rockwell, Stan Ruecker, Mihaela Ilovan, Luciano Frizzera, Jennifer Windsor and the INKE Research Group
Chapter 14. Beyond GIS: On mapping early modern narratives and the chronotope: Allison Muri
---
---
Announcements
No announcements have been published.
This work is licensed under a
Creative Commons Attribution 3.0 License
.
ISSN: 1918-3666